Annacia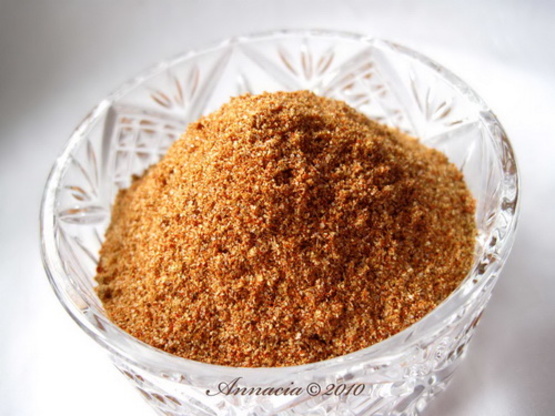 Found at Whats4Eats.com. This is a recipe a lot of people have been looking for; I hope it's what everyone wanted. If you can't find annatto, substitute paprika. NOTE: This is a copycat recipe, which is why the amount of salt is so high. If you want the same taste as commercial brands, use it all. If you don't want so much, feel free to adjust it to your taste, or leave it out entirely.

After making this up I did a wee taste test as I'm not at all familiar with this blend but I love all of the ingredients so knew that it would be well liked. I have to say that for us it was far to salt heavy. I added another Tbsp of everything other than salt and it was greatly improved. I used it that night on sirloin tip steak for dinner and it was delicious. The next morning I added some to scrambled eggs and that too was a winner. :D
Combine all ingredients and mix well.
Store in an airtight container.
1 1/2 teaspoons of this mix equals one packet of commercial sazon.