alligirl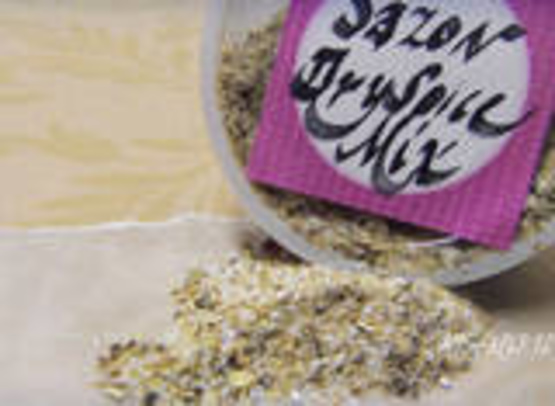 Sazone without MSG. Toasting the peppercorns and cumin enhances and intensifies the flavors. Adjust amounts to taste. It's a good alternative to seasoning salt and can be used as a rub. If using in rice dishes, frajitas, burritos, vegetables, enchiladas, beans, etc., add the sazon a pinch at a time to make sure the food doesn't become too salty. The optionals are not usual to sazon, but for me--the unknowing, it ups the anty.

I made a much smaller amount, but really like the smoky flavor in this mix. I also appreciate the ability to create a mix, as opposed to hitting the store, again. This is a flavorful spice blend and was used on recipe#473350 and it really did the trick! Thanks so much for sharing, GailAnn!
To toast the peppercorns and cumin seeds, heat a small nonstick skillet over medium heat for 1 minute. Place whole spices in the skillet and stir until very fragrant and the color of the cumin begins to deepen (be careful not to overcook or burn). Remove from heat and cool. Use a mortar and pestle or coffee grinder to grind into powder.
Mix all ingredients together; store in covered container.