All time favorite for chicken hearts and gizzards.Years ago saw an ole louisiana guy in suspenders cook this up on a tv cooking show.
Directions
Combine everything except meat in saucepan and bring to a boil.
Add meat and simmer 2 hours til tender.
Serve with rice.
Reviews
Most Helpful
Thanks for posting this recipe karen. I love giblets. I put the giblets in the slow cooker with the wine @LOW for 5 hours, then added the rest of the ingredients for another hour. Delicious!

I can't wait to try this! I'll be doing it tomorrow.<br/><br/>I really love the fact that you're using a mix of innards, which is the cheapest way to eat organic.<br/><br/>Also, the "ole louisiana guy in suspenders" is really inspiring, especially for the suspenders part XD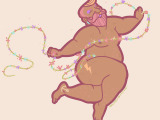 I absolutely love hearts and gizzards and was looking for a different way to eat them other than my normal way of boiling and making chicken rice. I used the slow cooker per another review,except I threw everything in at once at it wound up cooking on low for about 7 hrs before I got to eat. My only complaint is that they were a little TOO tender for me, but maybe I'm weird and like my giblets a little chewier. My kids liked the recipe, and my fiance thought throwing in some chicken thighs would be good too. Next time, I will try on the stove top and not cook for so long. Thanks for the different recipe on an old favorite!