An_Net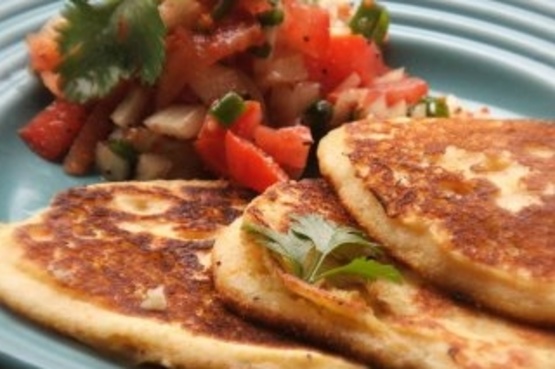 These pikelets are delicious spread with cream cheese or pate. Eat them within 24 hours as they don't stay fresh long. If you don't have skimmed milk powder then use full cream powder. If you don't have milk powder at all then use 1 1/2cups ordinary milk and omit the powder and water.

I don't usually give a 5 star rating, but this recipe is perfect just as it is! The pikelets were delicious and I wouldn't change a thing. They are an excellent addition to the kids lunchboxes.
Place all the ingredients in a bowl and beat well for about 3 minutes until batter is smooth.
Heat a non stick fry pan and cook tablespoonfuls of mixture until they are bubbly and holey on the top surface. Carefully turn the pikelets over and cook the other side. If you don't have a non-stick fry pan then use a smidge of oil in a regular pan.