J-Lynn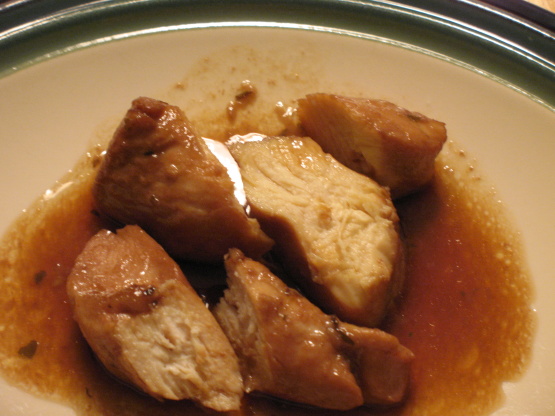 One of those dishes that reaps in way more compliments in relation to the effort (what effort?) that went into making it. So good with a mixed greens salad and a rice pilaf. This is also really good on the grill - baste with the marinade a couple of times. Then I like it with cole slaw and corn on the cob.

A very good old-standby at our house. I have never reduced the gravy though - just use as is served over rice. Also, we add a can of mushrooms.
Arrange chicken in large shallow baking dish.
Mix remaining ingredients in large bowl.
Pour marinade over chicken.
Cover and refrigerate 2-4 hours.
Preheat oven to 360F (175C).
Bake chicken in marinade until just springy to touch, basting 2-3 times with marinade, about 40 minutes.
Transfer chicken to platter.
Tent with foil to keep warm.
Strain marinade into saucepan.
Boil until reduced to 2 cups, about 20 minutes.
Serve sauce with chicken.