a fantastic meal with mushroom soup, and salsa.
Directions
Trim fat from steak and ccut into serving size pieces.
Sprinkle with pepper, and place in a 5-6 quart slow cooker sprayed with vegetable cooking spray.
Place onion slices over steaks.
Combine mushroom soup, and salsa and mix well. Spoon over steak and onions.
Cover and cook on low for 7-8 hours.
Most Helpful
This gets five stars alone for simplicity! It takes all of 2 seconds to throw together in the crockpot and then walk away. I cooked mine for 8 hours and was really delighted with the gravy! Who would have thought? Made for 1-2-3 Hit Wonders Tag Game.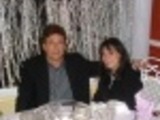 This was great! I love to try new recipes for my slow cooker. The steak turned out so tender I could cut it with my fork. I've used just the cream of mushroom before, but not the salsa. Now, I know what my crock pot steak recipe has been missing! Simply Delicioius! Thanks for sharing!

We are having an unbelievably hot and steamy summer here in Brisbane, but we still need to eat! :-) This slow cooking dish fits the bill perfectly! Delicious tender meat, a savoury gravy that complements any vegetable accompaniement - very easy to make and doesn't heat up the kitchen, or challenge the air conditioner! Thanks for posting weekendcooker!