Ambervim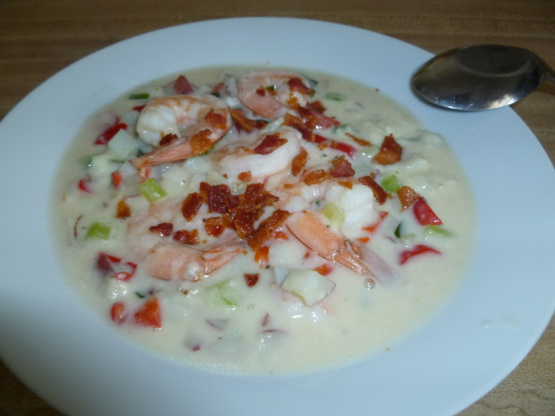 Ready, Set, Cook! Special Edition Contest Entry: Tried and true chowder recipe. Serve with warm sourdough bread and green salad for a perfectly delicious and satisfying meal.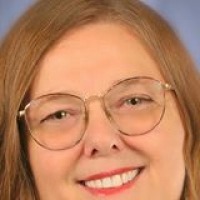 Quick, easy and tasty! I never thought chowder could be put together this quickly! I thought there was not enough broth, so I increased it a skosh. I didn't use the packaged potatoes and forgot the onions, which would have been a good addition. I used baby red potatoes. I also used much larger shrimp than called for in this recipe. I started with boiling broth which reduced the simmer time by about half. The white sauce only took about 5 minutes. I was so anxious to dive in, I forgot the bread with the first bowl and had to go back for 2nds. My bowls must be MUCH smaller as I will get about 50% more servings.
Place veggies in medium sauce pan. Add chicken broth (and some water, if necessary) to cover. Bring to a boil, reduce heat and simmer until tender, about 15 minutes.
Meantime, melt butter in large pan, add flour, salt and pepper. Whisk until blended.
Slowly add half-and-half to butter/flour roux & whisk constantly until smooth and thickened. (Will be a fairly thick white sauce at this point – about 15 minutes).
Carefully add veggies & liquid to white sauce in large pan.
Add shrimp and vinegar to chowder. Heat through.
Season with salt and pepper to taste.
Top individual servings with crumbled bacon.