Bergy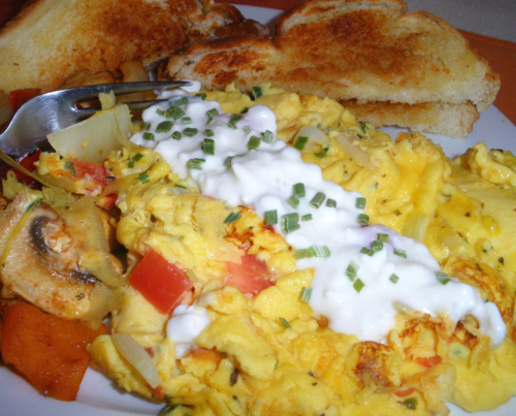 Easy to whip up and I keep most of these ingredients around all the time.
In a mixing bowl, whisk the eggs, water, basil, salt, and pepper together.
Fold in tomato and green onion.
Melt the butter in a large nonstick skillet over medium heat; swirl to coat bottom of pan.
When butter foams, add egg mixture all at once.
Let set for 20 seconds.
Cook, stirring, for 3-4 minutes or until light, fluffy, and almost dry.
Add sour cream and stir until blended.
Serve right away.