Parsley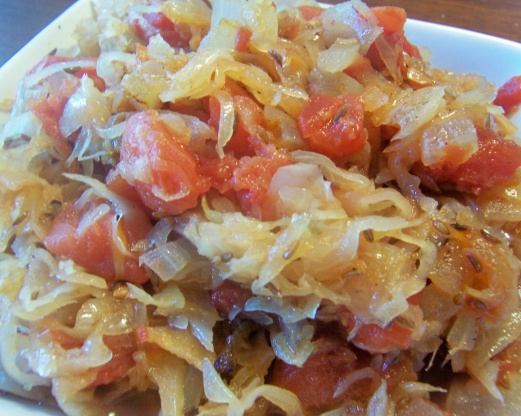 I love this but don't get to have it very often because nobody in my family likes sauerkraut as much as I do. This is so easy and delicious! Adapted from a Sunset cookbook recipe. I sometimes add chopped, cooked bacon to this.
Fry the chopped onion in hot bacon fat until soft. Add sauerkraut, tomatoes, caraway seed and sugar; mix thoroughly.
Turn into a 1 1/2-quart casserole and bake uncovered in a 350°F oven for 30-40 minutes.