Dorel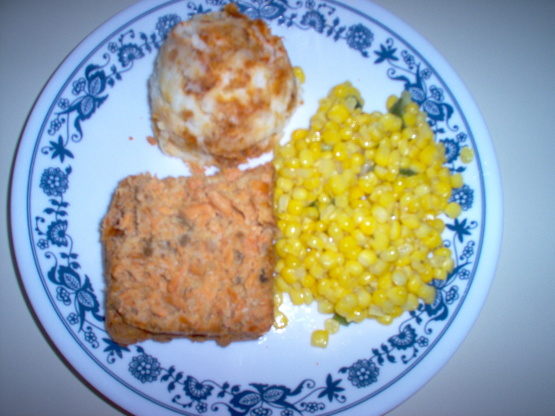 I have made a lot of salmon loaves,and this is the best I have found.I have been making this loaf for 24 years.Haven't had any complaints,so I keep making it.I have added the 15 minute standing time to the prep time.

Top Review by Merlot
You did it again, Dew Drops. Another great dish! I followed you instructions exactly and the result was a wonderful salmon loaf...moist and flavorful. Very easy to make. Thanks again for sharing this :-)
Preheat oven to 375*.
Drain and flake salmon.
Add other ingredients and mix lightly.
Pack mixture into a well- greased loaf pan (I use cooking spray).
Bake in 375* oven 1 hour.
Let stand 15 minutes before slicing.