Prep 15 mins
Cook 45 mins
This is my adopted recipe.I made this today, Feb 16. I took the salt out of my revised ingredients, as the soups are salty enough, get low sodium soups if availabe. Baked in about 45 minutes. The original called for 1/4 pound butter, I changed that to 1/4 cup and that was plenty. Very good recipe, nice flavor.
Directions
Melt butter in skillet and cook onions and celery until translucent.
Into buttered casserole dish put alternate layers of rice, onion/celery mixture, and mushrooms.
Pour the two cans of broth over the mix and place covered in oven at 350 degrees for 45 minutes or until liquid is absorbed.
If rice seems dry, add a little water.
Reviews
Most Helpful
I Love Rice...This gives me a different way to cook it. Love the flavor. Just wonderful. Do not change anything.
We loved it! Very easy to make, came out perfect and not too salty! Thanks so much for posting.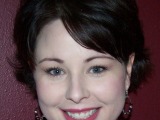 We tried this one with dinner last night, I wanted to make it but didn't have everything on hand so I improvised a little, no mushrooms and because we are vegetarians, I had to use 2 different types of boullion. I used the "beefier" and the "chickener" :-) a t 1/2 of the beef and a cube of the chicken along with 3 cups of water, I assumed a can = 1 1/2 cups. I baked @ 350 for 30 mins covered, it looked like soup still so I got worried, took the lid off and cranked up the oven to 400. Put it back in for probably 15-20 mins more. It turned out PERFECT! It was very nice to make rice from scratch and not one of those little envelopes for a change! My family ALL LOVED it! Thanks!! I forgot once again to take a pic, I will be making it again so hopefully will remember to do it next time!