Parsley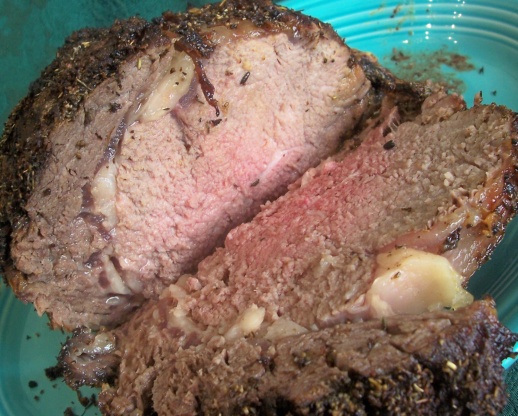 Takes only about 5 minutes to prepare.One hour to set out at room temp.Then you have 2 hours to yourself while it roasts.One of my familys favorites..Better than eating out!!
Rub ingredients over roast.
Place in roaster and let stand in room temperature for 1 hour.
Sear in hot oven 450-475 degrees for 30 minutes.
Turn heat down to 300-30 minutes per pound.
Let set for 5 minutes before slicing. I make Au Jus dipping sauce with Goumet Awards french dip base.Directions on the jar.