Lennie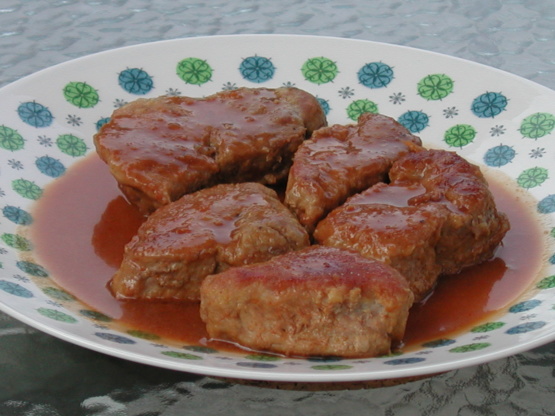 This one is for mustard lovers only.

Oh my gosh were these ever delicious! You should like mustard if you make this, BUT, I really didnt find it too overpowering, which I thought it might be with all the mustard powder. After I browned my chop I dont think I let it simmer a whole 20 minutes, but it was VERY tender and juicy. I also had to cut the measurements since I only cook for one. Simple and delicious. Di, pork chops are my favorite thing to eat and this will definitely stay in my cookbook! Thanks for posting it!
In a bowl, combine the first 4 ingredients.
Dredge pork chops in flour mixture.
In a skillet over medium heat, brown chops in oil on both sides, about 8 minutes.
Combine the sauce ingredients; pour over chops.
Cover, reduce heat, and simmer until meat is tender, about 20 to 30 minutes.
Spoon sauce over chops when serving.