Savory Gingered Sweet Potatoes
lynmoz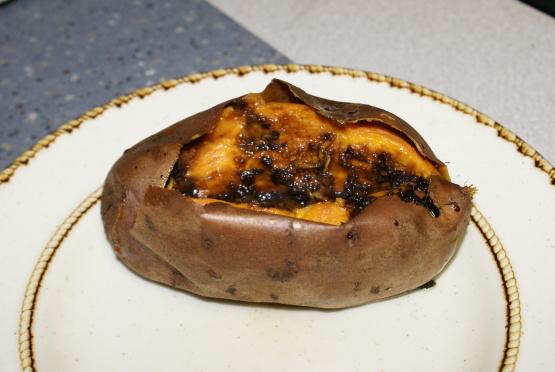 This is an adopted recipe from Mean Chef.
Preheat oven to 375 degrees Place scrubbed whole sweet potatoes in a baking dish and cook until tender (45 minutes to 1 hour+ depending on size).
In a saucepan, heat oil and pepper over medium high heat until browned on all sides (2-3 minutes).
Discard pepper, add garlic and ginger and cook until barely tender (3-4 minutes).
Stir in salt and balsamic vinegar to taste and simmer over low heat until ready to serve.
When tender, split each potato, drizzle with ginger sauce and serve hot.