I adopted this recipe in after a previous member left the site. I haven't had a chance to prepare it, but this is what the previous owner had to say: "Hmmmm, this is a recipe I adopted -- I looked it over and made some major corrections (it called for a cup of dijon mustard - Oh my!) but I still have yet to make it myself. I will update as soon as I have the chance to get to it...Caveat Emptor!"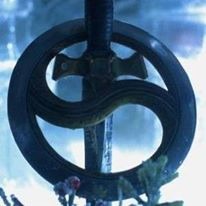 I made this recipe as part of our Adopted Recipe Swap. The spread was good, but needs the addition of some Old Bay and perhaps even some cayenne pepper to spice it up a little. Step 4 states to add the green onions, but there were no green onions listed in the ingredients. Also, when to add the dill weed was not listed in the steps, so I added it in when I added the crab.
In small skillet, cook onion and garlic in butter about 5 minutes or until tender; cool.
With electric mixer, blend Ricotta cheese, half-and-half, mustard and flour until smooth.
Add eggs, one at a time, blending until smooth.
Stir in crab meat, green onions, 1/2 cup Parmesan cheese, andcooled onion mixture.
Pour batter into lightly greased 9-inch springform pan; sprinkle with remaining 1/4 cup cheese. Bake at 350º F 40 minutes or until center is set. Cool on wire rack to room temperature; chill.
Let stand at room temperature 30 minutes before serving.
Serve as a spread on crackers.