Good served with roast chicken, roast beef, or country fried steak and gravy. Note: 2 4-ounce cans of chopped mushrooms (drained) may be substituted for fresh mushrooms.
Directions
Preheat oven to 350 degrees.
Saute onion and mushroons in butter.
Add rice, consomme, water, salt, pepper, parsley, and garlic powder.
Pour into greased two quart pyrex dish. Cover and bake one hour at 350 degrees.
Most Helpful
Boy this is just terrific, I love mushrooms, and this was perfect used in this manner. I also love beef consumme' (a retro thought from my childhood) so all and all this was a HUGE hit on the farm. I baked mine, kinda like a pilaf, and it came out perfectly. I wouldn't add anything else, this was just terrific the way it is. Happy March 1st Birthday, Kerfuffle! March 2010

We enjoyed this dish last night with salsbury steak, but I left out the mushrooms since there were so many in the steak gravy (which we poured over the rice with our meal). We also cooked it on the stovetop for simplicity. This recipe has loads of great flavor, and is so simple to prepare. Thanks for posting. Will definitely make again. :)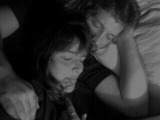 This is just like my mom's recipe when I was a kid...Delicious! I did use some fresh garlic and cooked it along with the mushrooms and onions. Brings back wonderful memories. Thank you!