Savory Chuck or Pot Roast With Vegetables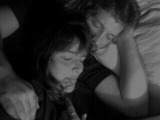 Very tough and inexpensive cuts of meat, made tender and delicious with a wonderful onion flavor and (if you prefer), some vegetables.
Directions
Preheat oven to 250°F (low). Rub the salt, pepper, and brown sugar into all the sides of the roast. Coat roast with flour.
In a large dutch oven, heat oil and butter over med-high heat. Sear roast on both sides.
Remove roast, and add onion to the pot (the liquid may become blackend, this is from the sugar and is normal). Add the wine, reduce heat to medium and cook onion about 1 minute to deglaze the pot.
Place roast back into dutch oven. Cover and place in oven. Bake for 4 hours.
Add baby carrots and cubed potatoes. Season with italian seasoning, then place green beans over top. Cover and continue cooking for an additional 1 hour.
Reviews
Most Helpful
I made this for my DH for dinner and he enjoyed it with biscuits. I used veg. broth instead of wine, Towards the end I added in some already cooked green beans. Thanks for a nice dinner!

This was an outstanding rost.... I fixed it tonight just as directed for my husband's father's day meal.... It was so juicy and tender and had a wonderful flavor..... I used chicken broth instead of red wine.... I also cooked this roast with the vegetables and this was the first time of preparing it in a Dutch Oven.... I've always used a crock pot..... This will be my new way to prepare roast.... Thanks so much for sharing.....

I ended up making a few changes to this recipe, but still made the main idea of the dish shine thru and it tasted excellent! Since I was only cooking for two and I had some nice sirloin steaks I decided to make this dish with them. So what i did was roast the veggies in the oil butter red wine mixture. Then when the veggies were almost done cooking I raised the oven temp to 480 and broiled the steaks and then placed the steaks on the veggies roasted in the oven for a few minutes to finish the steaks until med. rare.