Mmmama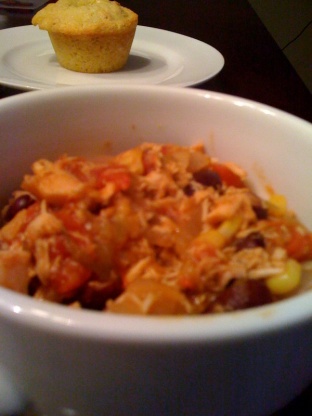 My mom used to make this in the fall and winter when we were in high school, and it was one of the recipes I was sure to take with me when I moved out on my own.
Cook the onion and the garlic in the oil in a large saucepan over medium-high heat, until tender.
Add remaining ingredients, except for chicken broth and cornstarch.
Blend the cornstarch into the chicken broth; add to the saucepan.
Bring to a boil.
Reduce heat and simmer for 15 minutes, stirring occasionally.