Savory Cheese, Cranberry and Herb Mini Muffins
Cheddar cheese and sweet cranberries complement each other in these little muffins, bringing sharp, sweet and tart flavors together in a single bite. All-purpose flour can be substituted for the whole wheat pastry flour if desired. If making regular size muffins, the recipe makes one dozen. Allow longer baking time for larger muffins.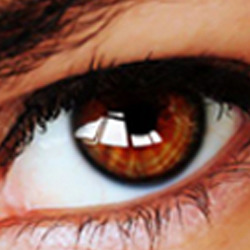 These are delicious! My house smells really good ~ :) I made these with 1 1/2 cups all purpose flour and 1/2 cup whole wheat flour (not pastry); and I added 1/2 cup pecan pieces, toasted and chopped, and 1 tablespoon sugar. Baked 24 mini muffins at 375F (dark pans) for 15 minutes ~ and 6 regular sized muffins for 20 minutes. Made for Thyme, Herb/Spice Tag, January 2010.
Preheat oven to 400°F.
In a skillet, heat oil over medium heat. Add scallions, thyme, oregano and sage. Cook for 2 minutes until fragrant. Remove from heat and set aside.
Combine both flours with baking powder, salt and cayenne. Stir in the cranberries and cheese.
In a large mixing bowl, beat egg lightly. Whisk in the milk.
Whisk the cooked scallions and herbs, including all the oil, into the milk and egg.
Fold the dry ingredients into the egg and milk, mixing until just combined.
Scoop batter into lightly greased mini-muffin tins.
Bake for 15 to 18 minutes or until lightly browned and a toothpick inserted in the middle comes out clean.
Remove from the oven and let cool for a few minutes before taking muffins out of the tin. Serve warm.