Karen R.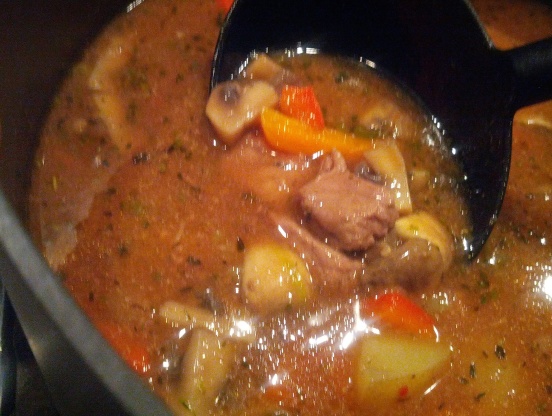 This is my take on a recipe I saw in our local paper. The steak and red pepper sets it apart. Pure comfort food.
Place oil, beef and onion into a large stockpot. Cook over medium heat until meat is browned and onions are translucent.
Add next 4 ingredients and bring to a boil. Reduce and simmer until meat is tender, 60-90 minutes.
Add vegetables and mushrooms to pot. Simmer covered until tender, about 30 minutes.
In a medium bowl whisk together remaining ingredients. Pour into stew. Cook another 5-10 minutes until thickened, stirring constantly.
Remove bay leaf before serving.