3 Reviews
Taste was great. Broil method, not great. I used a cookie sheet topped with a metal cooling rack as my broiler pan. The sauce burned under the broiler right away. Then as the 15 minutes of cooking time went on, the smoke set off the fire alarm twice. I think that maybe some standing water under to catch the sauce would help? Grilling would be a better way all together, as long as they don't fall between the grates. The taste was nice. Thank you.
These are great bites! The drizzle complimented the bacon and onion very well. Thanks for sharing!

Absolutely adore the sauce! It's amazing!! Easy to prepare and very satisfying. We gobbled these down quickly and will definitely make them again!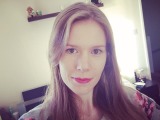 Savory Bacon Bites