Savory and Spicy Northern Beans (Quick and Easy!)
Annacia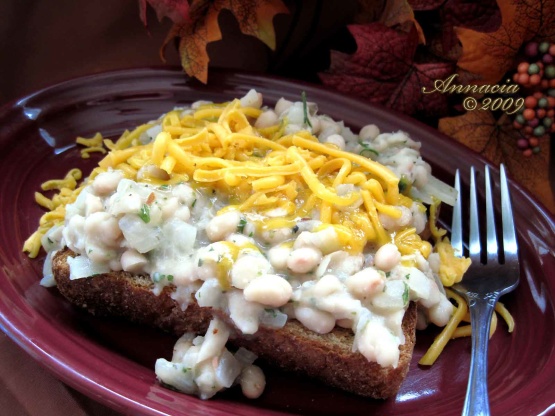 This is quick and easy to make but we thought the beans were just too hot for us. I put some sour cream on top of them to try and cool them off but even that didn't help. If you don't mind really hot food you might like it. Mashing the beans made them look too mushy for my taste. Made for Photo Tag cooking game.
In a large pan, heat the oil over medium heat. Add the garlic, onion, and red pepper flakes and saute for 2-3 minutes on medium until slightly soft.
Add the beans, parsley, rosemary, salt, and pepper. Increase heat to medium high and cook for about 4-5 minutes. While they are cooking, mash about half of the beans with a fork until they reach the consistency that you prefer.
If you would like, you can garnish with some additional olive oil and ground pepper.