3 Reviews
Hearty, tasty dish! Not able to use file powder though, as not available here in Europe, as far as I know. Wonder if it can be substituted with anything?
Best gumbo I've ever made!!! My mom said it tasted better than Grandma's, and she's creole and can cook!!! I tweaked the recipe a bit, I added fresh green tomatoes and alot of creole seasoning with salt. Came out very spicy, but not overwhelmingly so. The andouille sausage I added was cajun, which gave it a great flavor. I added more file powder too, and added the rice into the gumbo. Perfect companion to this dish would be some iced sweet tea with lemon! Delicious!!!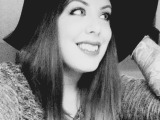 At the very least---10 stars!! Just as I remembered--eating this yummo dish in a leeetle cafe on the Savannah River...Oh wonderful! Thanks so much for posting!!

Savannah Gumbo - Paula Deen