lazyme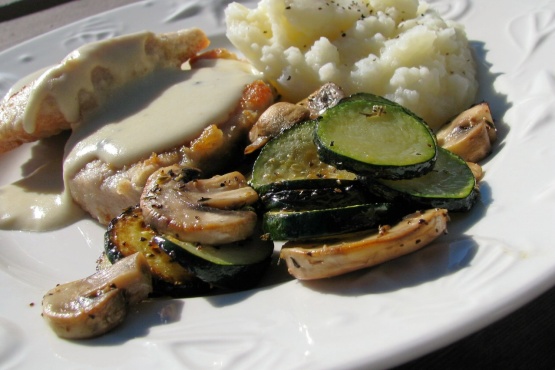 Southern Living; This is a wonderful way to cook garden fresh zucchini.

Yummy zucchini!! I added just a touch of basil, and took it up after 5 minutes to keep it crisp. We had this with a creamy sherry chicken, and the flavor and texture contrast was superb. Thanks Nurse Di!
Saute onion in hot oil until tender.
Add mushrooms, zucchini, salt, pepper, and thyme.
Stirring often, cook over low heat 5 to 10 minutes or until zucchini is crisp-tender.
Sprinkle with cheese.
Serve immediately.