Sauteed Yellow Turnips (Swede or Rutabaga)
Prep 10 mins
Cook 20 mins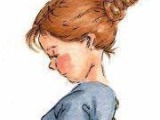 This is our absolute favorite way of eating Rutabaga. Had it done this way in a Mennonite Restaurant in St. Jacobs, Ontario and I was hooked. Try it, you won't be disappointed! (Use your food processor for the grating to save time!)
Directions
Melt butter in a large skillet and sauté the turnips until soft and deep yellow in colour.
Season with salt, pepper and brown sugar.
Serve hot.
Most Helpful
Wow! This was SOOO good! What a nice change from 'boring old yellow turnips'. Added some onions, too. Will definitely make again. Thanks for sharing!

**Just made it again - fried up some slab bacon & threw it in..... to die for - literally!
I adore this and DH likes it too. I do add some chopped onion, like a few others do, which I cut pretty small in the blender because grating it doesn't work very well. I think I use extra butter and have replaced it with olive oil before which was good as well. This is the first rutabaga recipe I've tried and I fell in love. Definitely will make this again.

I loved this! I had never cooked rutabaga and I had only eaten it as a part of roasted root vegetables. My large rutabaga gave me 5 shredded cups, and I cooked it in 3 tablespoons butter. I seasoned lightly with salt and pepper, and I used maple flakes--crystallized maple syrup--in place of the brown sugar.