Sauteed Yellow Turnips (Swede or Rutabaga)
Bergy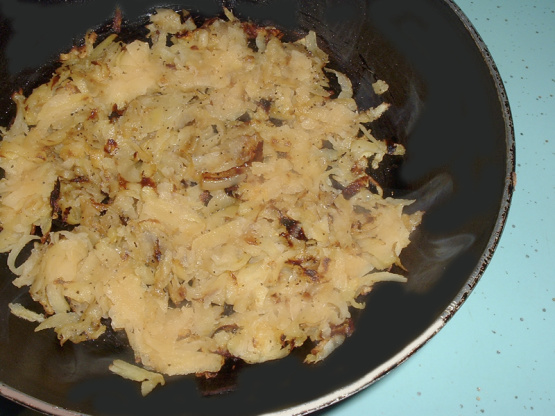 This is our absolute favorite way of eating Rutabaga. Had it done this way in a Mennonite Restaurant in St. Jacobs, Ontario and I was hooked. Try it, you won't be disappointed! (Use your food processor for the grating to save time!)

Wow! This was SOOO good! What a nice change from 'boring old yellow turnips'. Added some onions, too. Will definitely make again. Thanks for sharing!

**Just made it again - fried up some slab bacon & threw it in..... to die for - literally!
Melt butter in a large skillet and sauté the turnips until soft and deep yellow in colour.
Season with salt, pepper and brown sugar.
Serve hot.