Sauteed Veal Scallops in a Wild Mushroom Cream Sauce
Prep 10 mins
Cook 10 mins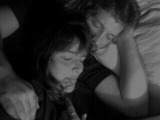 This dish is quite elegant and you can substitute the veal with boneless skinless chicken breasts.
Directions
MAKE THE SAUCE: In a saute pan set over moderately high flame, heat the oil and butter until hot. Add the shallots and cook, stirring, 1 minute.
Add the mushrooms, thyme and salt and pepper and cook, stirring occasionally, for 5 minutes, or until mushrooms are soft.
Add the garlic and cook, stirring, 1 minute. Add the wine and reduce by half. Add the demiglace and simmer 5 minutes.
Add the cream and reduce until lightly thickened. Cover with a round of buttered wax paper and keep hot.
MAKE THE VEAL: Dredge the veal scallops in flour, shaking off excess, and season with salt and pepper.
In large skillet set over moderate flame, heat olive oil and butter until hot. Add scallops and saute for 1 minute on each side.
Transfer to sauce for just a minute and season mixture with fresh lemon juice and Chervil.
Reviews
Most Helpful
This is fantastic!I made it for 2. I used Knorr's beef demi-glace,skim Carnation milk and I didn't have lemon juice.I also browned the veal and set it aside before making the mushroom sauce.If you love veal,you have to try this;it is a Wow recipe.I buy my veal at Costco;best price;I vaccum seal it and it is like fresh when you need it.I made this for Photo Tag; a recipe going into my Zarr's Our Favourites. Thank you so much for posting. Rita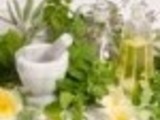 Oh boy, this is a major make again meal! I used chicken instead of veal, but other than that I made as stated. The sauce was devine and would taste excellent on almost anything!