Sauteed Tilapia Tacos With Grilled Peppers and Onions
rosie316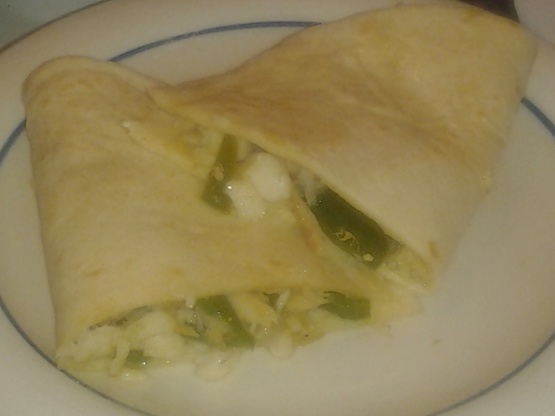 Slice the onion just before placing it on the grill. If given time to set, the onion rings will begin to separate and will not have good grill marks.

WOW! You got a "5-plus Star review" from hubby on this one! (I rarely get that myself). Unfortunately, due to shellfish/seafood allergies, I could not actually try it, so I relied upon him to vote. He gave it "5-plus". I do have to admit... there were the tiniest of alterations. I had pre-chopped green bell peppers and onions in the freezer from our last fall harvest. And we just got 10" of snow today/tonight. Hubby just got home from plowing (3:30 a.m.). He was hungry and I wasn't about to go outside in a blizzard to grill the veggies. I sauteed all the veggies (including the jalepeno) in a pan with oil until softened and put on a paper plate, then added the Tilapia and fried about 2 minutes per side. I flaked it with a fork in the pan and added back the veggie for about 1 more minute. I only had flour tortillas in the house, (because the family only likes corn tortillas when we have tacos). Basically, the same ingredients (except for the torts), just cooked a little differently. Either way... it was a hit with hubby! He said not to change a single thing about the recipe. (I wish I would have told him that I invented it!)
Thanks for a great (keeper) recipe.
Made for "Please Review My Recipe" tag game - Spring 2013.
-Rosie
(P.S. He did not want the lime, he said it was perfect without).
Preheat grill to high heat.
Arrange onion slices and bell peppers on a grill rack coated with cooking spray.
Grill onions 12 minutes turning after 6 minutes, Grill bell peppers 12 minutes turning occasionally.
Remove from grill, and let stand for 5 minutes.
Slice onion rings in half, and thinly slice bell peppers, discarding seeds, and stems.
Combine onion, bell pepper, 1/4 teaspoon salt, and 1/8 teaspoon black pepper in a small bowl.
Sprinkle fish evenly with remaining salt, and pepper.
Heat a non-stick skillet over medium-high heat, and coat with cooking spray.
Add fish to pan, and cook 3 minutes on each side or until fish flakes easily when tested with fork, or until desired degree of doneness.
Warm tortilla according to package directions.
Divide fish, onion mixture, and jalapeno slices evenly among tortillas.
Serve with lime wedges.