Debi9400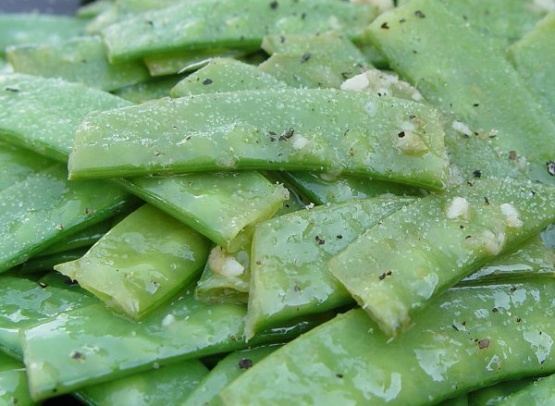 I had these with Miraklegirl's crispy ginger beef and they were a great accompaniment!
Top Review by skoc50
Good for a change of pace, but I don't see where it deserves all the 5 stars. Very simple, basic recipe. But not a 5 star. A 5 star needs to blow you away. This simply doesn't do that.
String peas by beginning at tip and pulling it down. If peas are very young, you can omit this step. Cut off stem ends and leave whole. Place in colander and rinse under cold water. Shake well and drain.
In large skillet heat oil. Add garlic and ginger and saute briefly about 30 seconds. Add peas and, over medium high heat, toss and cook for 2-4 minutes, depending how large they are. Do not ovcercook. Add salt and pepper just as they are finished cooking. Serve immediately.