Sauteed Steak-House Style Mushrooms
Boomette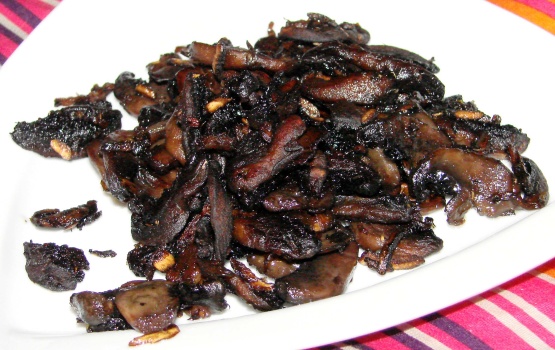 My favorite way to prepare mushrooms. Even if you don't like mushrooms, you'll like these. Great served over steaks or mashed potatoes. Adjust seasonings to taste.
Melt butter in olive oil over low heat.
Add italian herbs, thyme, garlic,dried onion and Worcestershire sauce. Warm for about 10 minutes, do not let garlic burn.
Increase heat to medium, add wine and stir to mix.
Add sliced mushrooms, stir to coat.
Reduce to low hat and simmer for about 5 minutes.