Sauteed Spinach With Mushrooms and Garlic
Parsley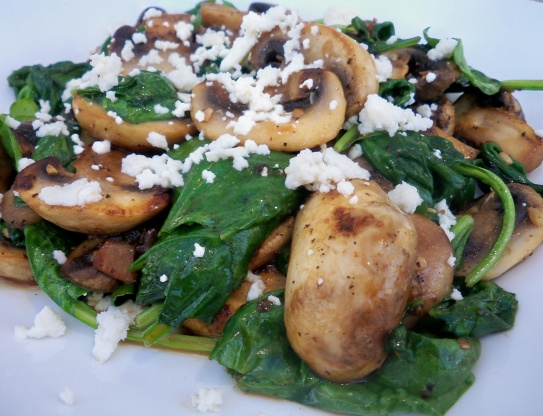 A simple and very quick side dish that goes well with almost anything. I especially like it chicken fixed anyway.

Simply divine! I used fresh spinach, tons and tons of fresh champignon mushrooms, and added a good dose of paprika and a bit of curry powder to the recipe. I've made the recipe twice already, once with feta cheese, but the second time I used grated halumi. Again, this is just divine! An excellent recipe for Somersizers!
Melt butter and olive oil together.
Sauté mushrooms and garlic a couple minutes then add spinach and sauté until just wilted and tender.
Season to taste with salt and freshly ground black pepper.
Garnish with crumbled feta cheese just before serving.