Bergy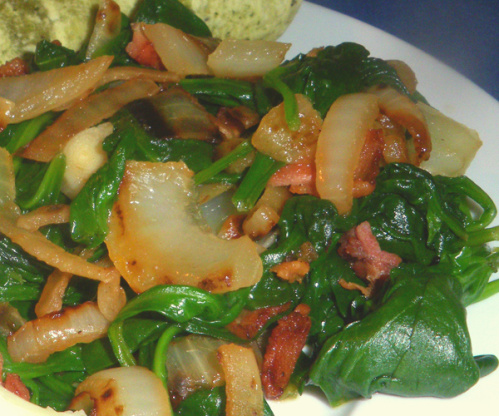 Was cooking salmon but the online delivery we were expecting didn't bring the right veg...did this instead and will definitely be doing it again! Really lovely. My husband doesn't really like spinach and even he loved it!
in medium skillet, cook and stir bacon and onion until bacon is crisp.
stir in spinach, salt and pepper.
cover tightly; cook til spinach is tender.