PaulaG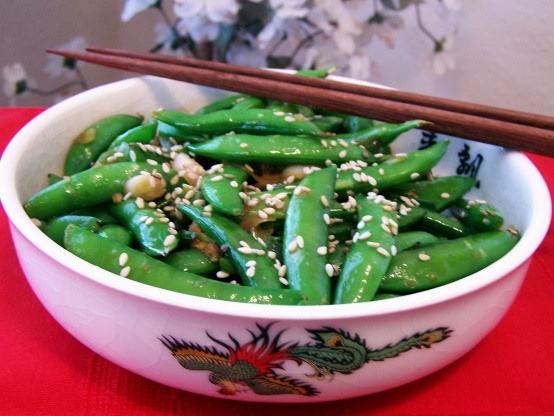 Simple and delicious way to enjoy fresh snow peas.

Delicious and soooo easy. I cut the recipe in half but otherwise followed it completely. Served with recipe#411941#411941 and brown rice/quinoa pilaf. Thank you for posting.
In a small bowl, combine soy sauce, garlic, ginger and sugar; set aside.
Heat olive oil and sesame oil in a large nonstick skillet over medium-high heat; add onion; cook, stirring frequently, for 1 minute. Add snow peas and soy sauce mixture (and sesame seeds, if using them); cook, stirring frequently, for about 3 -4 minutes or until snow peas are crisp-tender.
Serve.