Sauteed Shrimp with Curried Banana Sauce
Ambervim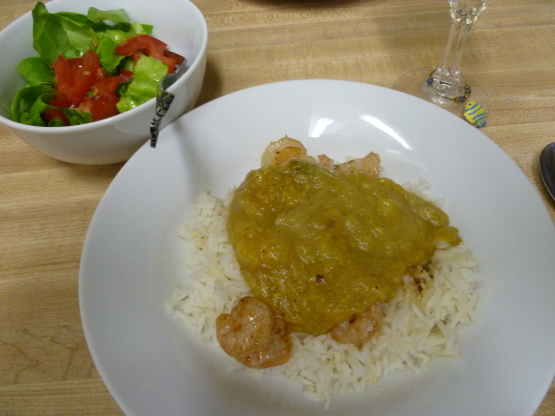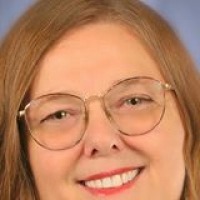 Wow, 12 years for the first review. This is good. For me the sauce it too thick. Easily cured by less banana or more stock....maybe even addition of sherry or wine. I think the recipe intends 1/2 cup NOT 1/2 teaspoon of chopped apples. Could be made with or without the apples. I happened to have lobster stock and used it. I used a stick blender in the pan so that was simple. Oops, I forgot the ginger which would have added a good note. What is nice is the sauce is done ahead and the rice is held in your rice cooker. So, if you have company over it is only 3-5 minutes in front of the stove to complete the dish.
In a heavy bottomed saucepan, heat the 2 oz cooking oil over medium low heat.
Add the onion, celery and garlic and saute without coloring for about three minutes.
Add all the spiced and saute white stirring for another minute.
Add the fruit and chicken stock and simmer over medium heat for 20 minutes.
Puree the sauce in a blender until it is liquid and then strain through a sieve.
Keep warm over low heat.
Sprinkle salt and pepper over the shrimp.
In a large skillet, melt the butter and oil over medium high heat.
Add the shrimp and saute, shaking the pan back and forth until the shrimp turn pink and are firm.
Don't over cook them.
Place 6 shrimp over each serving of rice or noodles.
Spoon some sauce over each dish.