Sauteed Shrimp With Coconut Oil, Ginger and Coriander
PanNan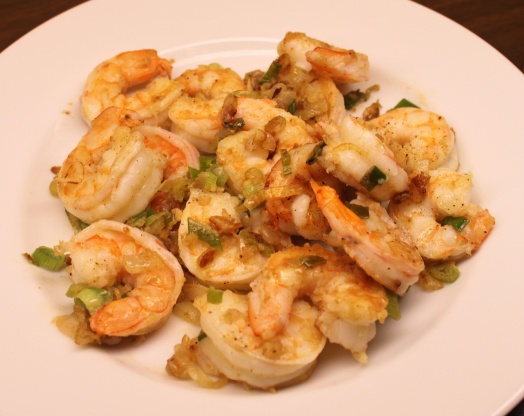 This dish is lighter and more subtle than your average coconut shrimp. Adapted from Melissa Clark, NY Times.
Heat coconut oil in a large skillet over medium heat; add white onion slices (reserve green portions), ginger, and garlic and cook, while stirring, until fragrant, about 30 seconds.
Add coriander and cook an additional 30 seconds.
Toss in the shrimp and salt, and cook, continuing to toss, until shrimp are opaque, 2 to 3 minutes.
Stir in the onion pieces and cook until wilted, 10 to 15 seconds; season with lemon juice and pepper.
Serve with lemon wedges.