Sauteed Shrimp and Spinach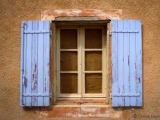 So easy and yet so tasty. Great with rice or couscous and a loaf of crusty bread
Directions
Stir together garlic, pepper, salt and lemon zest.
Blend in lemon juice and olive oil.
Set aside.
Heat 1 tablespoon olive oil in skillet over medium-high heat.
Add the shrimp, and cook for 2 minutes.
Stir in the spinach and cook just until the greens are wilted and shrimp turn pink (about 2-3 minutes).
Stir in the lemon-olive oil mixture.
Toss well.
Serve immediately.
Most Helpful
Absolutely delicious! I added mushrooms and onions, and served on brown rice. It was divine!
This is fabulous! We have this a couple times a month. The lemon zest adds so much. Wouldn't change a thing. We serve it over orzo. MY husband tells our children (21 & 18) that this is your $25 entree. LOL!
wonderfully delicious! I was just going to trow a pizza in the oven for dinner when I realized I had frozen shrimp and a huge 4 pound bag of Costco fresh spinach. So I googled "shrimp spinach" and this recipe came up. I had everything I needed in the pantry or on the lemon tree so why not? It's awesome. Sometimes the recipes are a bit too bland but this one was perfect. I wouldn't change a thing. Served it over penne pasta and my husband cleaned his bowl with his finger.