Sauteed Shrimp and Spinach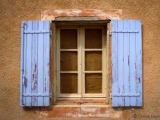 So easy and yet so tasty. Great with rice or couscous and a loaf of crusty bread
Directions
Stir together garlic, pepper, salt and lemon zest.
Blend in lemon juice and olive oil.
Set aside.
Heat 1 tablespoon olive oil in skillet over medium-high heat.
Add the shrimp, and cook for 2 minutes.
Stir in the spinach and cook just until the greens are wilted and shrimp turn pink (about 2-3 minutes).
Stir in the lemon-olive oil mixture.
Toss well.
Serve immediately.
Reviews
Most Helpful
wonderfully delicious! I was just going to trow a pizza in the oven for dinner when I realized I had frozen shrimp and a huge 4 pound bag of Costco fresh spinach. So I googled "shrimp spinach" and this recipe came up. I had everything I needed in the pantry or on the lemon tree so why not? It's awesome. Sometimes the recipes are a bit too bland but this one was perfect. I wouldn't change a thing. Served it over penne pasta and my husband cleaned his bowl with his finger.
One word, WOW! Quick, easy and versatile. I've used spinach, kale and chard. it's great each time. Lemon is best but lime works as well. Served on rice or pasta it just depends on your preference (or pantry). I've shared this with friends and they all love it,
I used 1.5 lbs of shrimp and served this dish over whole wheat orzo (1 precooked cup). It should also work well over spaghetti or linguine. Delicious. The lemon zest really brightens this dish. It is great to find a quick, simple recipe that is so tasty.