Annie H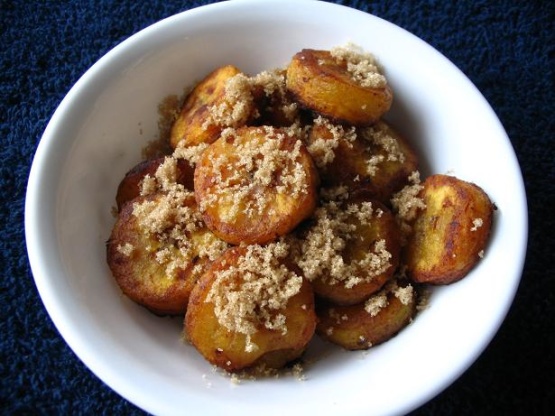 This is a yummy side dish for when you want to try something "different". The hot sauce is our addition but the original recipe excludes it. Either way this is well worth trying and takes very little time to put together

Loved it! This was our first time eating plantains. I only had one, but I wish I had bought more! This recipe is super easy and delicious! It's going into my favorites folder!
Peel ripe plantains and ensure the pulp is firm and smells sweet.
Heat butter or margarine (add spices as desired). Saute in at medium heat until browned about 10 minutes.
Sprinkle with brown sugar, if desired.
Serve immediately as a side dish or dessert.