Sauteed Portabella and Cremini Mushrooms
Bergy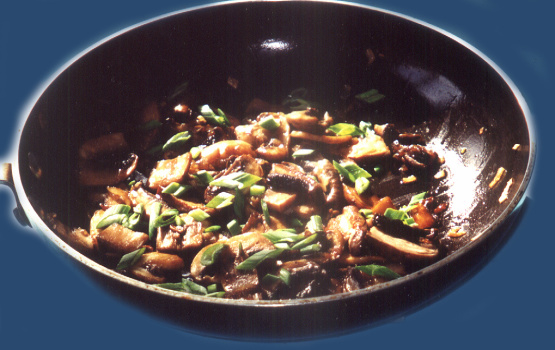 Another great magazine recipe!

Wow-eeeee-wow! These mushrooms are so super delicious. I did not have any cremini mushrooms, however- so I halved the recipe...... Really, really yummy! Thanks for posting!
Halve portabellas& cut both portabellas and creminis in 1/4" slices.
Chop shallots and cook half in half of the butter over moderate heat, stirring 1 min.
Add portabellas and salt& pepper to taste and cook, stirring occasionally, until liquid mushrooms give off is evaporated, about 15 mins.
Transfer to a bowl and keep warm, covered.
Cook remaining shallots in remaining butter and add cremini, salt and pepper until mushrooms give off is evaporated, about 10 mins.
Mix both mushrooms together and keep warm.
Diagonally cut scallions into thin slices.
In a bowl whisk together vinegar, soy sauce, and sugar.
Heat mushrooms over moderately high heat and add vinegar mixture.
Boil mixture 3 mins, or until liquid is reduced slightly, and stir in scallions.