Sauteed Peppers and Mushrooms With Caramelized Onions
katii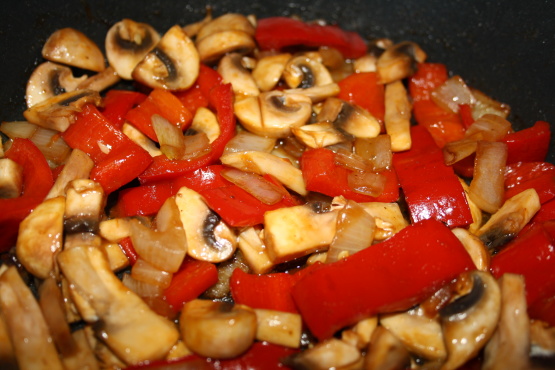 A perfect complement to almost any dish, this naturally sweet veggie recipe is like heaven for a mushroom/pepper lover!
This was very easy and quick to make and tasted delicious! I can't wait to try it with steak as a stir fry!
Combine chopped onion and olive oil in a pan over medium heat, stirring constantly for 3-5 minutes until translucent, soft, and caramelized.
Add bell pepper and cook (stirring) for about 3 minutes until it starts to soften.
Add remaining ingredients, and stir until all vegetables are tender.
Enjoy!