Sauteed Parmesan Chicken Breasts
MA HIKER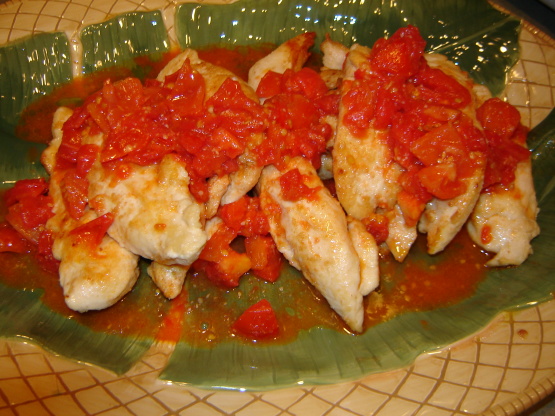 delicious quick recipe! Use tomatoes fresh from the garden or those delicious grape tomatoes available year round in the market.
Cut chicken breasts into strips.
Put parmesan cheese in a bowl, dredge each strip to coat well.
Melt butter in skillet.
Add chicken and cook 1 minute each side over medium heat or until golden.
Put chicken on warm plate.
Stir in wine, scrape bottomm of pan and add tomato.
Cook at medium high heat for about 2 minutes until thickened.
Salt and pepper to taste.
Pour onto chicken and serve!