Bergy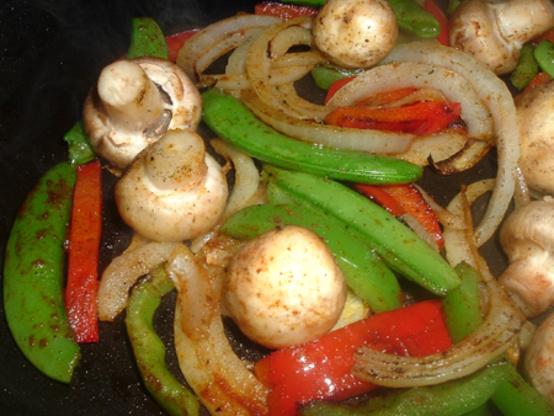 Great as a quick and light topping for pasta, rice, baked potatoes, or on its own, as a side dish. Got this one from my very first veggie cookbook, The Little Vegetarian Cookbook.
Saute vegetables in oil with paprika over medium low heat.
Douse with worcestershire sauce and turn heat off.