gailanng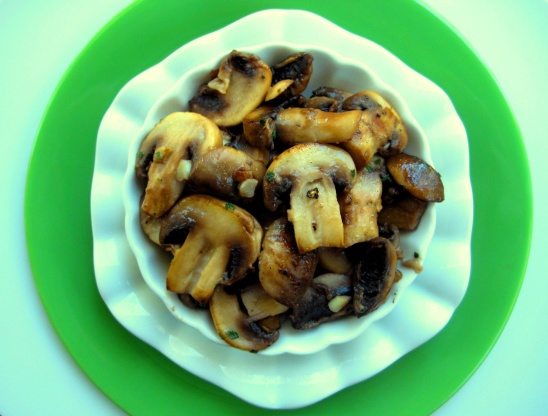 When we often stay away at big hotels we request the breakfast buffet in the morning. Although I don't eat bacon or eggs and I'm not into sweet pastries. So I really look forward to morning veggies such as sautéed mushroom, grilled tomatoes, home made style baked beans on toast and hash browns. This sautéed mushroom is not like the ones served at the hotels but it satisfy my cravings.

Top Review by Tisme
Fantastic............... Loved by the whole family! I followed exactly as written and this was so easy to prepare! The only provlem I had with this recipe, was that I took it to photograph and lost quarter of it on the floor, not too mention my newly steamed carpet....ahh well ** It happens .......... BUT what was left on the plate was re-arranged and served........and apart from a fight as to how much each person got.... It all went well and was thoroughly enjoyed! Thanks floWer, next time a photo for sure! AND there will be a next time!
Clean the mushrooms, slice the caps and chop the stems.
Warm up the oil, butter and add the garlic.
Mix then add the mushrooms and sauté briskly over a lively flame for 4 minutes. Make sure they are tender but still crisp.
Add chopped mint and parsley, cook one more minute, and add salt and pepper to taste.
This could serve two people or four as a side dish with about three mushrooms each depending on the size of the mushrooms.