Sauteed Leeks, Mushrooms & Onions
Prep 10 mins
Cook 15 mins

This is a quick, easy, tasty combination. Serve as a side dish with sausages, a roast, with eggs or even BBQ. I like my veggies still crisp but if you want them soft cook leeks longer
1 cup onion, chopped
1 1⁄2 cups mushrooms, cleaned and sliced
2 cups leeks, cleaned,1/4 inch slice,white part and the start of the green only
1 teaspoon dry oregano
salt and pepper
vegetable oil cooking spray
Directions
Spray a non stick skillet with oil.
Saute the onions until tender and starting to brown.
Add Mushrooms and continue cooking for apprx 3 minutes.
Add leeks, salt, pepper& oregano.
Saute a further 8 minutes (if you like your veggies very soft cook longer).
Most Helpful
Bergy, I thought I reviewed this a long time ago but maybe not. This was a fast and flavorful side dish that we enjoy whenever I find Leeks on sale. Thanks for sharing!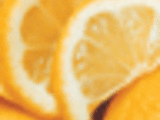 Just OK. Nothing special. I know that I used good ingredients and it felt pretty bland.
I'm not going to put a bad rating for my personal tastes, that's for sure, because this recipe had 2 of my favorite veggies (mushrooms and onions) cooked in my new favorite way. LOL! The dry oregano perfected the flavor and I added about 1/2 tsp salt and 1/2 tsp pepper. Now, for the leeks...ha! First time leek tasting for me and my uncle will be the proud new owner of 1/2 bunch of leeks. ;) I just didn't like them, personally. Thanks, Bergy, for the delightful recipe and the chance to try a new veggie. :D