ladypit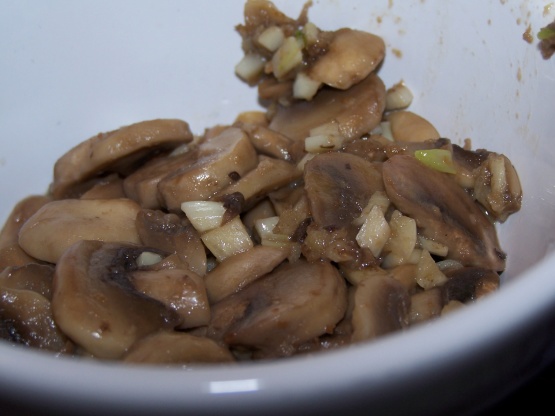 These tasty mushrooms are a wonderful accompaniment to meat, but they could also be served as an appetizer.

I'm so glad I chose this recipe. The mushrooms were delicious. My package of mushrooms was one full pound so I used all of the mushrooms but kept the measurements for the other ingredients. I cut the mushrooms in half so there were big pieces of mushrooms. The breadcrumbs toasted up nicely. Will definitely make this recipe again.
In a large skillet, saute the mushrooms, garlic and bread crumbs in butter until mushrooms are tender.