Lorac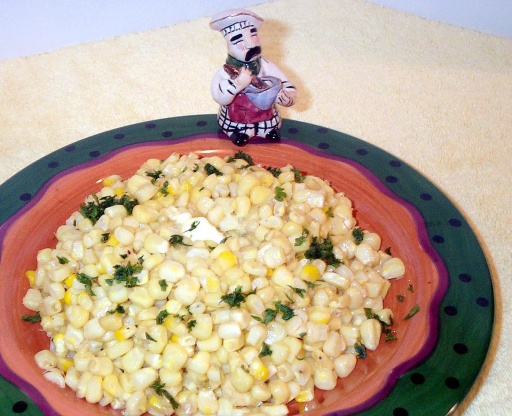 For when you are sick of eating off the ear but just can't get enough corn. It is impossible to go back to canned as a side after you have this.

Boy, this is the best way to have corn. This tastes SO fresh. I ended up making a bigger batch of it the next day and freezing it for this winter. Can't wait to have this when everyone else is eating that old canned stuff! The only work to it is cutting the corn off the ears, after that it's a cinch. Thanks Gay! Good!!
Remove the husks and silk from the corn.
Holding the cob straight up on the cutting board cut off the kernels and close as possible to the cob.
You should have about 5 cups of kernels.
Melt the butter in a large sauté pan over medium low.
Add the corn, salt and pepper and sauté uncovered for 8 to 10 minutes stirring occasionally until the starchiness is gone.