Sauteed Chicken Breasts With Soy Glaze
Jubes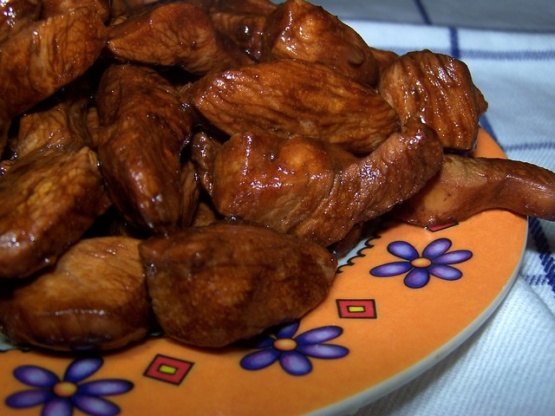 This is a fabulously easy recipe. I adapted it from Mark Bittman's How to Cook Everything. The recipe calls for marinated chicken thighs. I made the recipe faster using chopped chicken breasts and not marinating. I think marinating would add to the taste, but not measurably. The sauce might be improved by adding some cornstarch to thicken it. I didn't mind a thin sauce.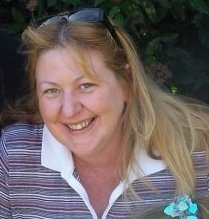 Top Review by Jubes
*Reviewed during ZWT4 Family Picks* I made this using chicken breaast and did marinate in the suace for around 30 minutes. I used a Japanese soy sauce that is gluten-free but was not salt-reduced. The recipe was good and the chicken was very moist and tasty (although a little too salty) I think the recipe would bemore to my taste with some added veges- perhaps onions and bell pepper. A quick and easy recipe. If I use this recipe again...then I will definitely be looking for a suitable low-salt soy sauce. Photo also being posted
Cook the chicken in oil in a large skillet until done.
Remove from the pan and turn the heat to medium-low.
Mix the first four ingredients.
Add to skillet and let bubble for 1 to 2 minutes.
Return the chicken to the skillet, turn the heat to high, and cook, stirring frequently, until much of the liquid has evaporated.