Sauteed Carrots and Leeks
Bergy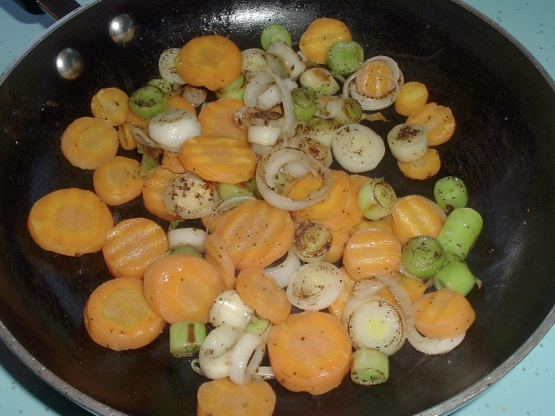 Vegetable accompaniment to Roast Rack of Venison and Horseradish Potatoes. Recipe extracted from Epicure supplement, Winter, 1988, of Toronto Life Magazine.

Top Review by Kasha
Simple, fast, cheap side dish. I did cook the leeks a good 10 minutes, as I wanted them limp. Also added a bit of salt. You could serve this next to anything and it would be good. Also a very pretty color combo with the pale green leeks and carrots. Rarely have I seen my husband put away so many veggies in one sitting. I served with Toolie's Roast filet mignon de porc with Stilton, which is also excellent, and made a fine dinner!
Cook carrots in boiling salted water until tender (about 3 minutes).
Using a large skilled, cook Leeks in hot butter 3 to 5 minutes.
Add carrots to leeks, season and serve hot.