PaulaG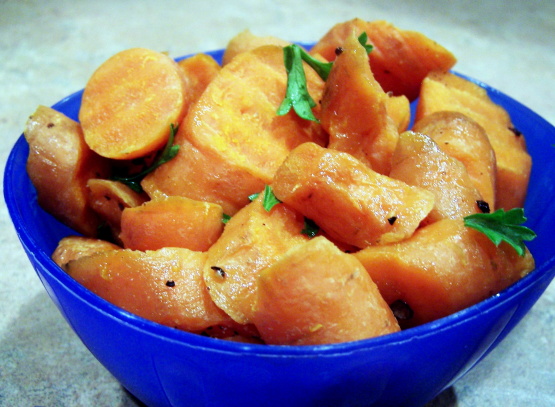 This adapated from Barefoot Contessa Family cookbook. This is one of our family favorites and very easy to prepare. Buy fresh carrots with tops.

again not a big fan of these either....the dill does not compliment the carrots at all
Slice carrots on the diagonal in about 1/4 inch slices.
In 1/4 cup salted water, add carrots with black pepper in a saute pan and cook until just cooked through (Careful to not over-cook).
Add the butter and saute for another minute. (Water should evaporate and carrots are coated with the butter.
Add dill or parsley. Season with salt and pepper to taste and serve.