keeney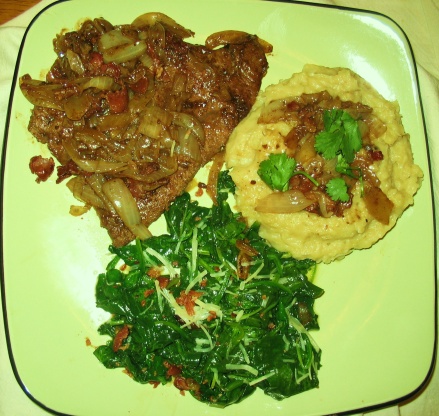 i like this served with mashed potatoes and sauteed spinach, real comfort food

i would never blanch calves liver. rinsing it in cold water is more than enough.
fry bacon in frying pan until crisp, remove to paper towels.
add onions, saute until brown, remove.
lightly flour liver, salt& pepper to taste, saute 3 minutes per side, don't overcook.
remove and deglaze pan w/balsamic vinegar, add all ingredients back to pan to blend flavors.