Sauteed Cabbage with Horseradish
Parsley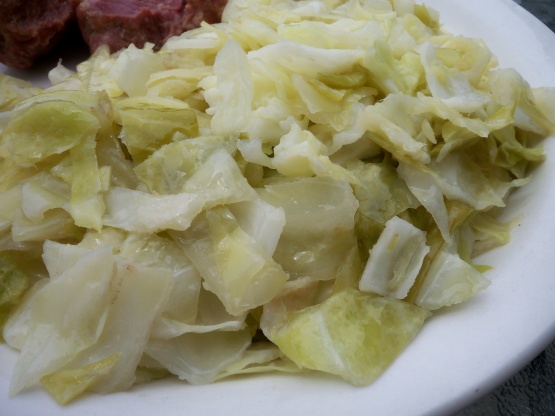 A little bit of lemon and horseradish adds a lot of flavor to this quick side dish.

I made this recipe for Dh, my favorite sauerkraut and horseradish lover. Sure 'nough, he gives this 5 stars! He says to let you know that this would be great on a pastrami sandwich and hot dogs. Too bad he doesn't eat pastrami sandwiches and hot dogs.
Melt butter in a large skillet, add cabbage and salt.
Saute over medium heat 7- 10 minutes or until cabbage is wilted.
Add remaining ingredients, toss to combine and serve immediately.