Annacia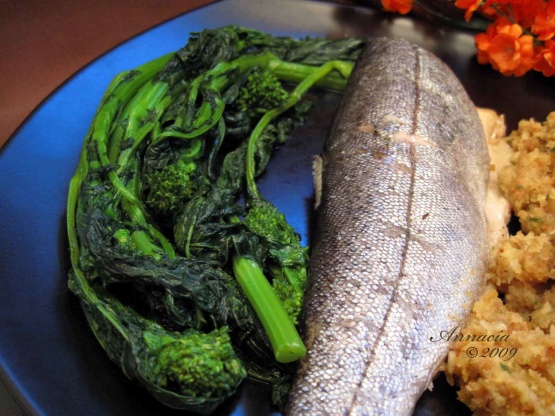 This is a recipe from Chef Antione Moussali from Andria's Countryside Restaurant in Edwardsville, Illinois. Simple, quick, healthy and savory. Perfect with my Halibut with Saffron Vanilla Cream Sauce!
Pour chicken stock in a pot (small to medium sized) and turn heat on stove to med-high. Start putting broccoli rabe into the stock, a little at a time until you have it all inches (It will wilt and shrink considerably).
Simmer veggies until tender (about 5-7 minutes).
Remove from heat and drain off stock. Add in butter and stir until it's melted. Serve it up!